Promoting the skills and talents of People with Autism and Learning Disabilities.
Promoting the skills and talents of People with Autism and Learning Disabilities.
Promoting the skills and talents of People with Autism and Learning Disabilities.
9/16 Dia-HSS Pilot
LKK-KK Pocket Hole Jig Locator with Step Drill Bit 9mm Screwdriver for Carpenter Woodworking Hardware Tools, 11 Inscribed Circle Sandvik Coromant L331.1A-11 50 30H-WL1040 PVD Coated Solid Carbide CoroMill 331 Face Indexable Milling Insert 0.1201 Nose Radius Light Chip Breaker Pack of 10 0.1949 Thick. Pack of 10 Slow Spiral YG-1 D4107 High Speed Steel Stub Screw Machine Drill Bit 1mm Diameter x 26mm Length 135 Degree Straight Shank TiN Finish, 0.52 mm Cutting Diameter 3 mm Shank Diameter Carbide KYOCERA 226-0205L260 Series 226 Micro Drill Bit 130° Cutting Angle 38 mm Length AlTiN 2 Flutes 6.60 mm Cutting Length, Projection Maximum Bore Depth 5.08 mm 1.14 mm Micro 100 QIT-200750 Quick Change Internal Single Point Threading Tool Solid Carbide Tool 0.66 mm 16 to 40 Threads per Inch, 0.750 19.1 mm 0.200 Offset Point 0.026 Minimum Bore Diameter 0.045, MT2 Live Center Set Morse Taper 2MT Triple Bearing Lathe Medium Duty CNC, 1-1/2 HHIP 5822-3500 90 Degree R8 Indexable End/Face Mill, Carb End Mill 3/4 in 4FL CC AlTiN Coat, 3 mm Shank Diameter KYOCERA 226-0398L400 Series 226 Micro Drill Bit AlTiN 10.20 mm Cutting Length 1.01 mm Cutting Diameter 2 Flutes Carbide 38 mm Length 130° Cutting Angle, 9/16 Dia-HSS Pilot. 19.1 mm 0.030 0.030 Projection Micro 100 QMFR-030-750-100 Quick Change Miniature Full Radius Grooving Tool Shank 0.1875 4.8 mm 0.750 0.76 mm Maximum Bore Depth Groove Width 0.100 Minimum Bore Diameter Solid Carbide Tool 0.76 mm 2.54 mm, 4 Pieces Ideal to Support Your Work at the Tailstock End of Your Lathe Tools LOVIVER Heavy Duty Tailstock Live Center 28x14mm Great for Metal/Wood Turning, Sandvik Coromant R300-0828M-PH 1130 Coro Mill 300 Insert for Milling Neutral Cut Round AlTiCrN Pack of 10 1130 Grade Zertivo Technology Carbide, RedLine Tools 2.9921 Flute Length RDX8053 AlTiN Coating 1/4 8+X Dia 2 Flute Coolant Thru High Performance Drill. 10.20 mm Cutting Length 2 Flutes 38 mm Length 3 mm Shank Diameter 130 Degree Cutting Angle AlTiN Carbide 1.33 mm Cutting Diameter KYOCERA 226-0524L400 Series 226 Micro Drill Bit, 7.9 mm 0.13 mm Minimum Bore Diameter Tool Radius Maximum Bore Depth Shank Diam 0.005 7.37 mm Micro 100 QBB-2901250 Right Hand Cutting Radius Quick Change Boring Tool 1.27 mm Solid Carbide Tool 0.050 Projection 31.8 mm 1.250 0.290 0.3125, 230 Teeth TiN Coating 0.014 Width HSS 3 Cutting Diameter 1 Arbor Hole 1490 Style KEO Milling 15089 Jewelers Saw, Carbide iLock Interface 415N-07 03 20M-M30 S30T CoroMill 415 Insert for milling Sandvik Coromant S30T Grade Square TiAlN Neutral H, 1.4mmTuffCut DM 2 FL BN ALtima 52 coated CC End Mill8mmNeck lgth.9/16 Dia-HSS Pilot. 1/8 Shank Diameter 0.0110 Cutting Diameter 0.2200 Cutting Length 1-1/2 Length Carbide KYOCERA 105-0110.220 Series 105 Micro Drill Bit Uncoated 118° Cutting Angle 2 Flutes.
FOR ADULTS WITH A LEARNING DISABILITY
Our Skills hub provide support to the service user in improving their quality of life. Our services assist the service user to lead an independent and fulfilling life and helps them to maintain a healthy lifestyle, and to promote and enhance effective personal support networks. This supports our commitment to helping individuals live safely and independently and be socially included within their local communities.
Our services will support the service user to take greater control of their own lives and encourage them to remain as independent within their own home, residential services and the community and within their chosen way of life. The service user is at the centre of all decisions about how they are supported. Our Skills Hub provides services in such a way that the service user is able to feel secure, confident, and included in all decisions regarding the service provided to them.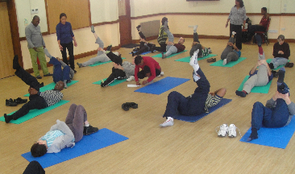 Keeping Fit
Physical exercises, dancing, dance stretches, stepping sequences and floor stretching.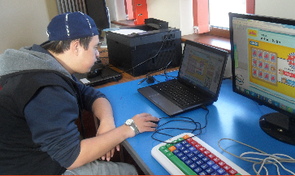 Computing
Development of communication skills, interaction, learning, listening to music.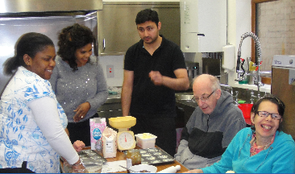 Cooking
Improve cooking skills for a more independent life and hygiene and safety awareness.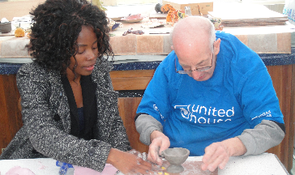 Pottery
Service users explore and develop their creativity and enhance their self-esteem.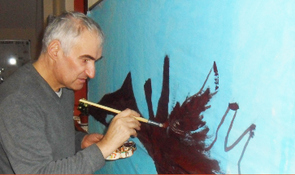 Arts & Crafts
Combination of Art and Crafts, cutting, pasting, drawing, painting and collages.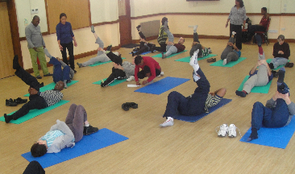 Music
Enjoyment, relaxation, expression and communication through music.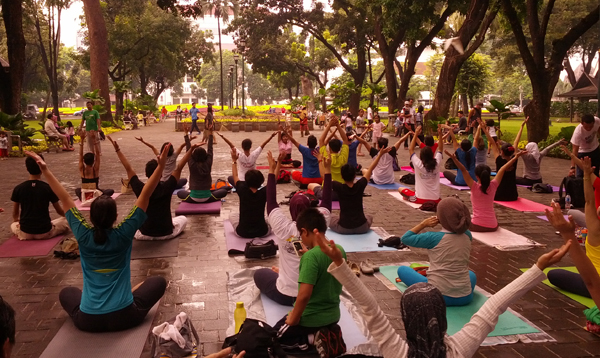 Community Access
We support individuals to access various parts of the community based on their needs, abilities, goals and preferences. This includes public transport use, access to local amenities, involvement in local events, projects and clubs, access to educational, occupational and leisure facilities.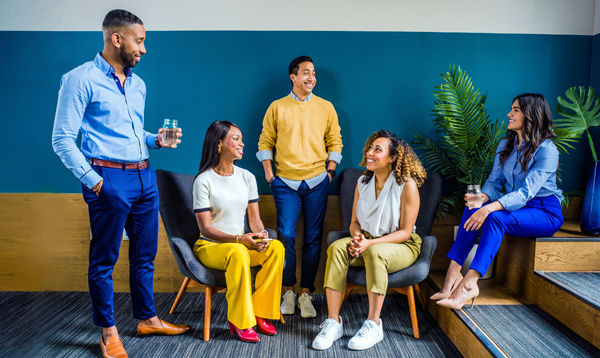 Group Activities
Based on the service user, we encourage group activities/trips so that service users can develop friendships and lead as fulfilling a life as possible. We ensure that when we put individuals in a group it is based on compatibility of needs, abilities, preferences, avoidance of triggers and general practicality.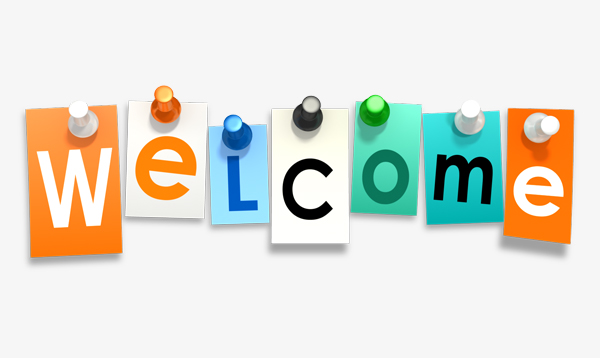 Open Hours
Our centre opens from 10 am till 4 pm Monday - Saturday. If service users require activities out of these times it can be separately arranged. We want service users to be able to enjoy activities throughout the day and throughout the year.    
 
 
9/16 Dia-HSS Pilot
Quality Import,9/16 Dia-HSS Pilot, Cutting Tools, Counterbores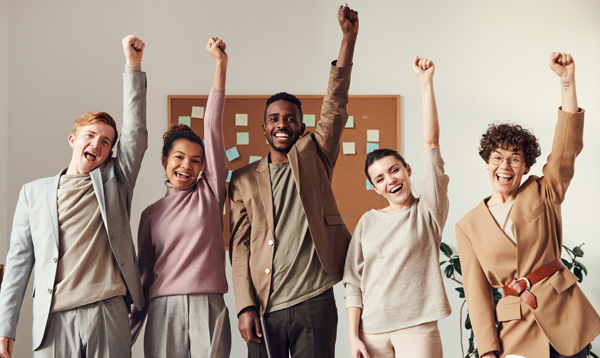 Frequency and Duration
Each Service User will have a different level of care service based on their needs, abilities and preferences. We want to ensure that the use of our hub is both enjoyable and beneficial to each service user and this can only be achieved by personalised schedules.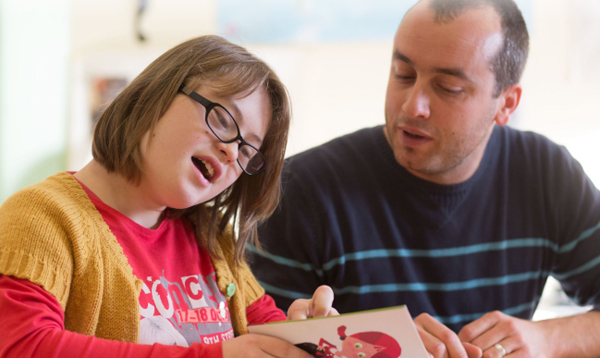 Personalised Activities
Our activities are personalised based on individual goals and aspirations as well as the realistic goals of the relatives and external care professional team. We take a holistic approach in the activity plans ensuring the physical, spiritual, recreational, occupational and educational aspects of life are fulfilled.